Title
Lead Coach, BAC Club Coordinator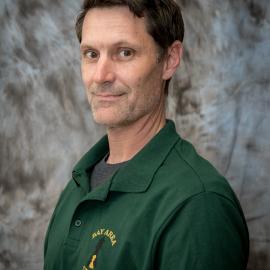 Coach Jason joined BayAreachess 2017 spring. His expertise in strategy games and chess makes him an excellent addition to our BAC Coach Team.
When Jason isn't spending time with his amazing son, Jacob, or working on his latest novel, he's studying strategy games and playing chess.
Introduced to chess at the age of 5, Jason avidly played against his older brother, step-father, and his uncle. Yet these capable opponents weren't always readily available and as he grew older, he found fewer opponents to play. Eventually, Jason gravitated to other strategy games, which naturally evolved into a lifelong pastime. After moving to San Francisco in the early '90s, Jason's passion for chess reawakened when he met a multitude of new chess opponents, but it was there too, he found work in gaming retail further exposing him to the rich and intensive world of Euro games.
Jason holds a BA in English, with an emphasis in Creative Writing, and since graduating, has worked in Education as both a volunteer and as a substitute teacher.