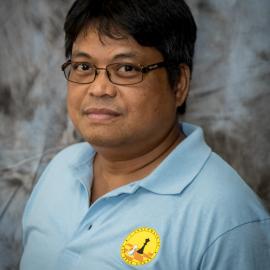 Hello! I'm a longtime chess professional and chess coach and I'm thrilled to be coaching at BayAreaChess since early 2017! Some of the schools I teach at include Harker School, Covington, Tulip, Palo Verde Elementary, Hoover (Burlingame), Cornerstone Academy, Hammer Montessori and Challenger Berryessa.
I grew up in the Philippines in the island-rich province of Cebu where my nickname was "Ikong." This was the era of Bobby Fischer and Eugenio Torre, and so Filipinos were crazy about chess. All of my older relatives, including my dad and grandma, played. I first started playing at age 4, though I didn't really understand it until I was 7, when I started playing regularly at the local chess club.
I didn't love to study chess as a kid, but I kept improving. One of the first tournaments I won was the Philippines Under 12 Championship, when I was 9 years old. I started competing in international tournaments. I defeated future world champion Viswanathan Anand as a junior, and became an International Master when I was 17 and won the Asian Junior Championships.
I started studying computer science at university, but the the adventurous life of a chess professional called to me - and I answered! I started playing tournaments in Asia and Europe before moving to the United States in 1995. I've been the Southern California State Champion 4 times, and won or tied for first in the Southern California Open Championship seven times. I've also won the US Open (see right), the American Open, National Open, and too many other tournaments for me to remember :) And I've competed at the US Championships and represented the Philippines in two Chess Olympiads.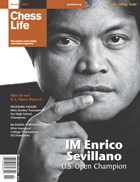 I used to be a very aggressive tactical player. If there was a chance to attack...I took it! My playing style has mellowed with age, and I'm more positional these days. I still think aggression is the right style for younger players. For instance, I like to teach my players how to play sorts of gambits. I think the kids like when there's more action. They certainly pay more attention!
Chess has many benefits for young players. It teaches you how to think, how to use your brain, and how to compete and how to carry yourself as a winner and a champion. I love being able to pass these values onto young players.
Outside of coaching and competing at chess, my hobbies include playing basketball, billiards (pool), and, of course, walking. If you see me mid-stroll at a BayAreaChess class or tournament, please come and say hello!