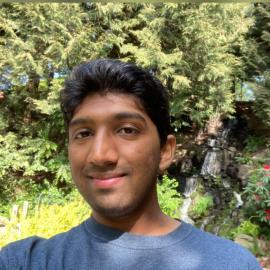 Coach Rahul joined BayAreaChess in Summer 2023!
Coach Rahul has been playing chess off and on since 5 years old and loves playing casually and in tournaments. He has been volunteering and working with BayAreaChess since early 2023. He likes unconventional openings and his favorite piece is the rook.
Rahul holds a BS in Electrical Engineering from Boston University and a Masters in Engineering Management from Cornell University. He currently works in the Electronic Design Automation industry. Aside from chess Rahul also volunteers with Minds Matter, a group that prepares underprivileged high school students for college education. He enjoys hiking, traveling, reading and playing the flute.