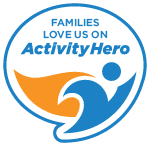 TESTIMONIALS ONLINE CHESS CLASSES , CLUBS, TEAMS and CAMPS*
 

"I feel like chess has kind of saved our boys during the quarantine. They have fallen in love with it, and enjoy it so much. This is a direct result of all the fabulous coaching they are getting during Bay Area Chess camps and classes. I just love that they have something that they can do at home that they really enjoy and that is fun and engaging. Thanks for making that possible." - October 27, 2020 - Parent of 2 siblings, who attended BAC's '20 Online Summer Chess Camps and '20 Fall Online Courses.


"My daughter attended 4-5 weeks of summer camp this year as a level 2 - beginner. She attended classes with Coach Jenny, Jason, Coach Arek and Coach Jeff. I saw drastic improvement in her chess skills because of this summer camp. Thank you! I would like to enroll her for fall 2020 online classes" - August 30, 2020, Rashmi M., parent of a student @ BAC's '20 Online Summer Boot Chess Camps.
"I wanted to let you know that my sons really enjoyed your chess camp last week. I love the chesskids platform - really easy to use and great lessons.  I was really impressed by how much more he learned and fueled his interest during that 1 week. Thank you very much."- August 4, 2020, Mark, parent of 2 students @ BAC's '20 Online Boot Chess camps
 
"My son has enjoyed his chess camps so much! It's his number 1 favorite camp this summer! He rated 10 out of 10. It is the only camp he reminds me every week to make sure he's signed up. The coaches are great and very patient with kids. We really appreciate BAC for hosting these chess camps during these Covid times." -July 14 2020, Michelle,  parent of the student @  BAC's '20 Online Boot Chess camps
                                                                        

"That's awesome!! I'm really impressed. Due to the pandemic we've really tried a lot of online classes and camps and, so far, your camp is the only one that's a hit! Thank you!" - July 7, 2020, Romana K., parent of the students @  BAC's '20 Online Boot Chess camps
"My child enjoys your camps very much and has learnt a lot ~ Thank you! We're looking forward to another great one next week. You guys really did a great job!" - July 2, 2020, through Activity Hero, Rachel, parent of a student, who has attended BAC's '20 Online Boot Chess camps



"My 9 year old seemed really engaged. The site was fun and teaches you about each piece. After a week in absolute beginner camp, my son was so happy when he was able to beat his dad at chess...twice." -  June 30, 2020, through Activity Hero, Parent of a student, who attended BAC's '20 Online Boot Chess camp


"It was fun. Teacher was so nice to children. Even through online, my kid could learn well. Thank you. " - June 30, 2020, through Activity Hero, Parent of a student, who attended BAC's '20 Online Boot Chess camp
"Excellent camp, hope my son does it again this summer! "- June 23, 2020, through Activity Hero, Julie E. Parent of a student, who attended BAC's '20 Online Boot Chess camp


"This was a wonderful program and re-ignited my daughter's love of chess." - June 22, 2020, through Activity Hero, Abigail C., Parent of a student, who attended BAC's '20 Online Boot Chess camp
 
"The coach is very nice and patient. My kids now is interested in Chess." - June 21, 2020, through Activity Hero, Jia L., Parent of a student, who attended BAC's '20 Online Boot Chess camp
"My little 10 year old son loved his level 2 chess camp. Each day he was excited to show me the new chess moves he'd learned. The coaches were all very nice, and handled the Zoom meeting situation well. Thanks Bay Area Chess!" - June 21, 2020, through Activity Hero, Cari O., Parent of a student, who attended BAC's '20 Online Boot Chess camp


"Fun camp for a quarantined summer! Looking forward to playing in some tournaments this year." - June 21, 2020, Hunter L., through Activity Hero, Parent of a student, who attended BAC's '20 Online Boot Chess camp


"Greetings,we just want to say thank you for all the work that goes into chesskid bac club, our kid plays on it nonstop and we love the fun daily tournaments with he kid friendly names and the special games and quests that he finds on there.This was one of the best choices we have made during quarantine. we are moving out of state soon and so glad that we can take BAC with us, I hope you keep your online service even after this summer." -  June 7, 2020,  from the Family of a student, who attended BAC's '20 Online Boot Chess camps


 "My kids say "thank you" for a fun Spring of chess, thanks!" - Parent of 2 siblings from the BAC's '20 Spring Online after-school chess program @ Las Lomitas School  - May 24, 2020

 "Thank you for this great experience,  My daughter enjoyed every class and learned so much!  She was so excited to receive her first trophy" - Amanda S., Parent of a Student from the BAC's '20 Spring Online after-school chess program @ Stocklmeir School  - May 20, 2020

"My son has loved being in chess and I wanted to make sure you knew how much he has enjoyed it" - Jean H., Parent of a Student from the BAC's '20 Spring Online after-school chess program @ River Glen School  - May 15, 2020

"My kids LOVE the online chess classes being offered on Mondays.  They look forward to it every week and play for at least another hour after the class is over and all during the week." - An P., Parent of 2 siblings @ BAC Online Casual Program, April 20, 2020

"My son had so much fun at the boot camp class today. Matt did a great job at being interactive, and my son's been doing ChessKid non-stop since the end of class." - Ana L., Parent of  Student, who attends ONLINE BOOT CAMP  - April 13, 2020

"So happy that you guys are ️ still doing the chess online classes. My son really enjoys them and also thanks for de access to chess club." -  Norma Y., parent of a student @ Graystone Elementary School -  April 3, 2020

"We are grateful that we get to keep chess in our curriculum during such trying times." - Demetra M., Parent of 2 students @ Covington School  - March 31, 2020

"We are really happy with this solution (- online c;lasses -) and appreciate your creativity and flexibility to keep the kids engaged with chess during this time"- Kelley , Parent of a student @ St. Frances Cabrini School - March 30, 2020



  *All Testimonials on this page are unsolicited and posted with the permission