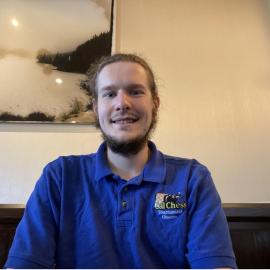 Jordan Langland is a well-known Tournament Director in Bay Area. Jordan is now national level tournament director and has directed approximately 1000 tournaments. Yes, 1000. He has been working with the BAC for many years, while coaching and directing.
He is now looking to expand his career into more coaching as well. He looks forward to meeting new chess players and is happy to teach any beginners.
We are happy to welcome Jordan back as a Coach this Fall 2021!