Title
Senior Coach, Team Lead, Hiring Coordinator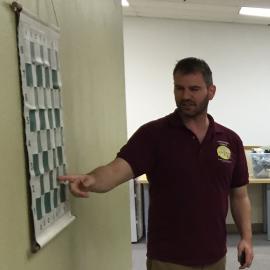 Coach Wolfgang Behm, is an experienced professional scholastic coach, and he has been one of the most sought after scholastic instructors in Silicon Valley for the past ten years. 
Coach Wolfgang is an UCLA Alma Mater Alumnus and he holds various undergraduate and graduate degrees in Philosophy, Classical Greek and Latin, Music, and History. Before teaching chess, Coach Wolfgang taught various philosophy courses, including upper division Medieval Philosophy, and logic in the CSU system, and tutored history, critical thinking, and philosophy at West Valley College.
At his free time, Coach Wolfgang is also an accomplished classical guitarist and lutenist, and a composer.