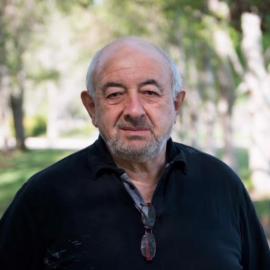 Coach Raphael joined BAC in Fall 2018.

Coach Raphael has been has been involved in chess activity for a long time as player, promoter, and coach. He is USCF member since 1990.Coach Raphael participated in many tournaments in California (Bay Area) and Nevada (Reno, Las Vegas). and won number of First prizes, most notable was Western States Open, Reno, NV.; also played in correspondence USCF tournaments. Rating - 2082.
Coach Raphael has years of experience in coaching children.
Back in 1990-s Raphael established chess club. ("Triple Check Club", Palo Alto, CA, USCF Affiliate.) The Club activities included: Group and individual (private) coaching,  practice tournaments for children, rated tournaments for children as well as adults of all skill levels. (The Club was discontinued due to Raphael's engagement into alternative business, that required full time work.)
Coach Raphael is the Lifetime First Category chess player. Currently coach Raphael practicing his chess by playing online, as well as Over-The-Board at Kolty Chess Club, Campbell, CA, and other tournaments in Bay Area.
Coach Raphael is offering private tutoring/coaching for children.