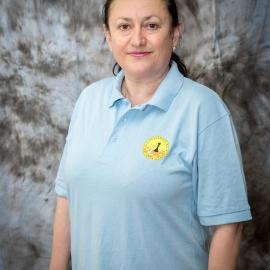 Hi! My name is Nataliya and I am glad to be your  coach and do my best to help you improvе and acquire new chess skills.
I have spent a lot of time behind the 64-square board and I still admire the beauty of the ancient game.
 My father taught me the rules of the magical game, when I was 7 and I was playing with him at home every day. Some years later I went to the local chess club in my home city and playing with other kids I completely felt in love with the white and black pieces. At the age of 14 I became Bulgarian Youth Champion. I was an active chess player for quite a few  years and  it  meant participation in many chess tournaments. I have enjoyed my share of excellent results and won a good  number of rewards.
I graduated from the University with Master's degree in Mathematics and moved to another professional area. I was for while a Math teacher, afterwards I worked for Bulgarian Customs Administration (Customs and Border Protection) for 20 years. But I have never really lost my passion for chess. I am a Bulgarian National Master and have scored in numerous occasions  norms for WFM. My current FIDE rating is 2052.
Now I am very happy to be back at the chess scene and being able to help the kids and share with them my chess knowledge and experience.
It is a great deal of honor for me to work for such a prestigious company as Bay Area Chess and I always try to do my best to install love for the game of chess among the young minds.