Title
Honorary Coach / Lecturer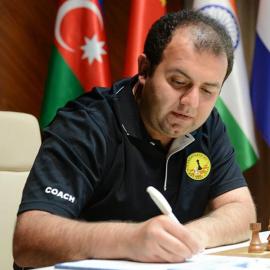 Born in Baku, Azerbaijan, Mamedov started playing chess at the age of seven. In 2004, he became a Grandmaster (GM), following his victory during international tournament in Dubai.
In 2009, he tied for 1st-3rd with Yuriy Kuzubov and Dmitry Andreikin in the category 16 SPICE Cup tournament at Lubbock, Texas.
Mamedov won the Corsica Masters blitz tournament in 2011.
In 2015 Mamedov won the European Blitz Chess Championship in Minsk.
He won the Azerbaijani championship three times (2006, 2008, 2015).

In 2016, Rauf competed for BAC at the US Amateur Team Championship, going 5-0 on board 1.
BayAreaChess is lucky to have him as an Honorary Coach, and enjoy his visits to the Bay Area.