Title
Honorary Senior Coach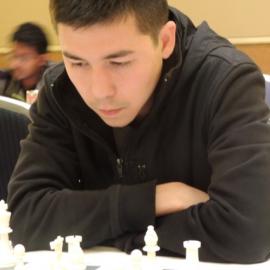 Thomas Riccardi is a national master who grew up in New York. 
He has won six-national championships for his age group and has represented the United States on the All-America Team.
He is a recent graduate of Cornell University, where he was president of the university's chess club and captain of the chess team. He moved to California in 2014 where he is an active tournament player and joined BayAreaChess as their lead coach in 2016. 2016 Fall he is moving to the East Coast, as both he and his girlfriend have been accepted to the Dental School in Pittsburg. We will miss him!