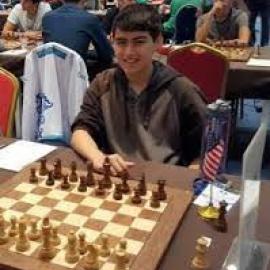 Coach Cameron joined BayAreaChess Team in October 2017.
Cameron is Chess International Master: he is a highly experienced chess player, international chess competitor and one of the top-ranked juniors in the country, and in the world. Cameron brings with him long-term passion for the game of chess, extensive competitive experience and deep knowledge of the game. He sets a perfect example for the kids as a fully accomplished chess player and is ready to share his knowledge and experience with the children of all levels.
We are proud to welcome Cameron on board!