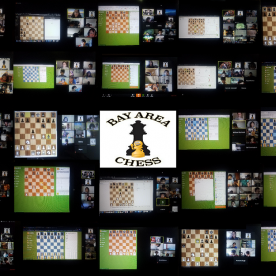 !! ADULTS-TEAM IS OPEN TO THE CHESS PLAYERS OF AGES 16+ WITH THE Under 1500 USCF/FIDE Equivalent Rating!! 
1500+ would join the A-Team, which is held at the same time.

Prerequisites:  Basic knowledge of chess incl. chess rules, openings, middle-game and endgame play is required to join this Team

Lessons Content:  The 2-hour lessons will include opening preparation, positional tactical patterns, endgames, studies, puzzle exercises, middle game strategy and position evaluation, so as practice games and games analysis. There will be a homework assignment/recommendation after each Team meeting.

Chess portal accounts: Lichess.org and/or chess.com accounts are needed for the class. There is an option to create a free account (if the player does not have an account yet). The account will be used for the practice/sparring play during the lessons.
Join us for 2H of adult chess on scheduled Saturdays!
 
2022 JANUARY ONLINE Team Classes Schedule:
1/8, 22 and 29 (no class on Martin Luther King weekend)

11AM-1PM PST

Questions? Please email us to  enrich@bayareachess.com