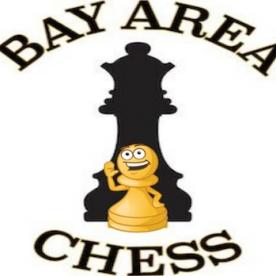 BAC proudly launches ONLINE Chess Classes!
Bay Area Chess is excited to open Virtual-Learning ONLINE offers this Spring 2020 term!  We will be distributing 1-Year Gold Memberships to Chesskid.com before the first session as a platform for kids to have at-home learning options, unlimited games/puzzles and other activities, and as a way for kids to play and challenge each other during our session.  We will provide a Broadcast link for ZOOM (link plus password), which you will not need to download to be a participant for.  Coaches will host lessons and demonstrations over the usual array of chess topics, suitable for a wide range of skill levels, all dedicated to enhance the child's interest and comprehension in this new virtual format!  We will also discuss how to navigate Chesskid.com for pairing between classmates and even tournaments with the broader group!  The course will be incredibly interactive, provides massive amounts of 'Shelter'-Fun and keeps kids on track with their learning.  The low 9:1 ratio is also going to help us work more intimately with each child's progress!
Stay Safe! Have Fun! Learn Chess!