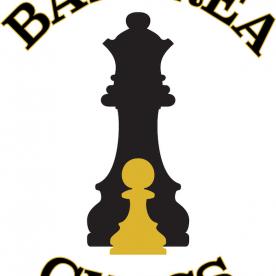 THE BAC TEAM - In Person
A Note from the Instructor, Senior Coach Wolfgang Behm: 
  "You're in a real game facing a tough opponent. The position is complicated with so many possibilities. What move should you make? You need a simple and clear method for finding an advantage! BAC Team training will help you find better and more accurate moves faster than ever! The Team is designed for lower to mid-rated scholastic players who are serious about chess improvement and training for tournaments. We will focus on building a blueprint for success via specific thinking habits, principles, and decision-making skills. The Team will include the study of master-level games, specific openings, as well as middlegame and endgame positions crucial at this level. Students are expected to submit personal games so our titled players (GMs, IMs, etc.) and coaches can give in-class analysis. Outside of class, students are expected to practice homework when assigned, study on their own with recommended chess books, online tactics trainers, and to play online and attend in-person tournaments regularly. The Palo Alto morning rated Quads (50% off to Team members!) are an excellent way to stockpile material for analysis."
Meeting Time and Dates:
  12:00 - 2:00pm
1/21, 2/4, 2/18, 3/4 and 3/18
Location: 
  Unitarian Universalist Church of Palo Alto (map)
  505 E Charleston Rd, Palo Alto

Required Skill Level:
  For 600-1450 USCF Rated, Ages 7 to 17.
What if my Child is not yet Rated?
  We would recommend joining more USCF Events to update the Rating ASAP as we would like to maintain a minimum requirement for the in-person Team.  Online Ratings of over 1200 can substitute as a minimum level for Team entry.  If you feel that you need an assessment, the Palo Alto CLUB meets on Saturdays at the same location, for a drop-in fee, where you can speak directly with Coach Wolfgang.
Are there Make-ups or Pro-Rates?
 Teams do not offer pro-rates as it is important that the coaches have a static roster for all 5 sessions. Missed classes are not refunded, though a Family may use the drop-in Palo Alto Club (link above) as a way to make-up a single 2-hour session if needed (not a Team meeting, but is still 2 hours of Chess in the same location on Saturdays). We also recommend this club during the Team off-dates, for supplemental learning and practice.
Instructors?
 Coach Wolfgang Behm will lead the Team. A guest Titled Master will rotate as the second instructor in the Team meetings!
50% off of Rated Palo Alto Quads!?
 Yes!  Team members will be given a Promo Code to enter any of our Palo Alto Quad Tournaments for 50% off!  The Quads are on the SAME Days as the Team meetings (at 9am) and in the SAME Location. It is up to Families how many they wish to attend, 0-5, though we highly recommend it!  The Promo Code will recycle every time the Team resets to a new Term. (BAC 'members' that already have discounted Tournaments will use the higher discount only, in this case 50%).
Note: Rated Tournaments are registered through our TOURNAMENT Website, below. The two sites use different log-in credentials.
     https://enrichment.bayareachess.com is the Enrichment Site : 
     All registration for Camps / Classes / Clubs / Chesskid / PracticeEvents / Teams use the Enrichment website. 
     (Help email: enrich@bayareachess.com)
     https://www.bayareachess.com  is the Tournament Site : 
     All USCF-Rated Events (including State Championship) use the Tournament website.
     (Help email: ask@bayareachess.com)
Free BAC Shirts for Team members and their Parents are available as well! 
Save the Date for the December 17-18 Championships in Milpitas!