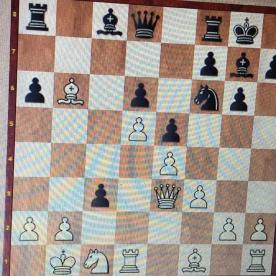 !! ADULTS-TEAM IS OPEN TO THE CHESS PLAYERS OF AGES 18+ WITH THE  U1500 USCF!!

Prerequisites:  Basic knowledge of chess incl. chess rules,  openings, middle-game and endgame play is required to join this Team
Chess portal accounts: Lichess.org and/or chess.com accounts are needed for the class. There is an option to create a free account( if the student does not have an account yet). The account will be used for the practice/sparing play during the lessons.
Join us for 2H of intense and fun chess on scheduled Saturdays!
2020 JUNE Team ONLINE Classes Schedule:
6/6, 6/13, 6/20, 6/27

11AM-1PM

Questions? Please email us to  enrich@bayareachess.com