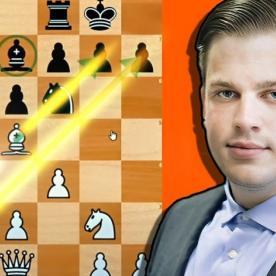 BAC 1100+ ONLINE  (New Time for Feb 2023)
 @ 11:00am - 1:00pm on Saturdays (Pacific Time)
For 1100+ USCF Ratings
WITH  LOCAL GM STEVEN ZIERK!!
Our Inter is open to Chess players of ALL ages
1100+ USCF rating (or rated 1400-2100 on ChessKid.com, Chess.com or Lichess.org)
2023 FEBRUARY ONLINE Team Classes Schedule:
2/4, 2/11 and 2/25 (No class on 2/18/2023- Presidents Day Weekend)
Note: Team registrations are on a month-by-month basis. Occasional drop-in classes may be offered
No prorates or make-up classes in most circumstances.
 
About BAC 1100+ ONLINE Team:
BayAreaChess' teams started in August 2015 by inviting some of the Bay Area's most dedicated scholastic players with the mission to provide them with a format of training where they can elevate their chess to the next level. We do this by offering strong training with title player coaches combined with a team-oriented method of training and support that will give players a valuable experience that they can apply to both their chess and to their personal lives.

Do you think you'd be a good fit to this team, and would like us to consider you? Please register for this month :)
Any Questions? Email enrich@bayareachess.com