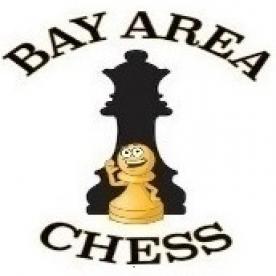 2023 LEVEL 2-3 ALL ACCESS PASS for Online Track S2!
Dates: 7/18 - 8/25
Save by buying ALL 4 COURSES!

  Price for 1 Online Track S1 Course = $133 (a deal on it's own!)
  2 Online Classes = Save 5% (which is 10% off the 2nd item in any transaction) 
  ALL 4 Online Classes = Save 43.8%!!!  (that's $233 off the price for access to all 4 classes, for all 6 weeks)
  Bonus: 'All-Access' Kids can win BAC-€oins from ALL Chesskid Championships instead of just their single timeslot!
*STRICTLY LEVEL 2+* - The basic ability to play a game through Checkmate is expected.
S2 Access Pass automatically registers players TO ALL 4 COURSES:
This S1 ALL ACCESS PASS is designed for the:  Level 2 +3: Beginner to Intermediate
Note: No need for make-ups, as you already have access to all time-slots.
BAC Online Courses: One 60-minute weekly class, via Zoom, which will combine instructive lessons and practice/competitive gaming. Students should be logged in to their BAC Chesskid account each session. There will also be a free unrated Online Tournament at the end of the term. Zoom Credentials will generally be emailed to you ~24 hours before the course is set to start.  Please note the HOMEWORK curriculum in the orientation (and below).
ChessKid.com: If you are not already in the BAC Club on Chesskid, you will receive a 1-year Gold Membership to www.Chesskid.com and will use this platform for games, practice, homework, extra lessons, videos, puzzles and tournaments with unlimited access. New members will receive this account a few days before the Course is set to start.
Discount: 10% Sibling discounts are accounted for automatically by the system if purchased in the same transaction. No manual discounts will be considered.
Ratio:  We try to keep Coach ratios at 10:1. Larger classes may have multiple coaches and make use of Zoom Break-out Rooms to optimize Learning Groups.
Homework: Use the Homework outlined in the course Orientation email for weekly practice.
Default expectations on Chesskid.com:
    1-3 Animated Lessons/Quizzes per week (Lessons Tab). 
    Play 2-5 Games per week (outside of our sessions) with a 10 or 15 minute timer in the 'Play-Vs-Kid' Section (live games/tournaments). Players may also Challenge BOTS (start at the beginner levels and work upward!).
    Complete 5-7 Puzzles per week in the Puzzle Section (Goal: "Find Best Move").
    There are important End-Game lessons called 'Workouts' under the Learn-Tab in the account. We recommend 2-4 of them per 7-week term, in order, until they are completed.
Questions?  Check our Online Course FAQ Page. We can also be reached at Enrich@bayareachess.com
Invite your Friends and Family, we would love to have them join us at BAC-online!
Stay Safe! Have Fun! Learn Chess!
Reminder:  All Times use Pacific Standard Time (California). See Time Zones