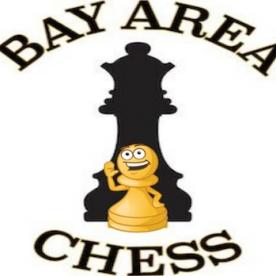 BAC proudly launches ONLINE Chess Classes for Fall, 2020!
This Course is designed for :  Level 3: Intermediate, but it a combined class "The League" that is also suitable for levels 2 and 4.
>>>>>>Please note that this a unique course that was once merged with another class at the start of the term, so the class actually ends on 12/18 and not 12/11 (when most Track B classes end).  This is a FREE class for you, though it would not warrant a make-up session if missed.
Casual Online Courses: One 60-minute weekly class, via Zoom, which will combine instructive lessons and practice/competitive gaming. Students should be logged in to their BAC Chesskid account each session. There will also be a free unrated Online Tournament at the end of the term. See the Schedule Below.  Zoom Credentials will be emailed to you a few days before the course is set to start.
ChessKid.com: If you are not already in the BAC Club on Chesskid, you will receive a 1-year Gold Membership to www.Chesskid.com and will use this platform for games, practice, homework, extra lessons, videos, puzzles and tournaments with unlimited access. New members will receive this account a few days before the Course is set to start.
Make-Up Class: If you have to miss a broadcast, one make-up session is permitted per course using our one-hour Drop-in Online Clubs, which have set times each week.
Discount: 10% Sibling discounts are accounted for automatically by the system.
Ratio:  Coach Ratios will not be higher than 10:1 and will be smaller in most cases. Larger classes will have multiple coaches and make use of Zoom Break-out Rooms to optimize Learning Groups.
Homework: Coaches will assign homework through the Messaging System in the Student Chesskid Account. If you do not receive a message, our default stance is to complete at least 5 games and 12 Puzzles between sessions.
Questions?  Check our Online Course FAQ Page. We can also be reached at Enrich@bayareachess.com
Invite your Friends and Family, we would love to have them join us at BAC-online!
Stay Safe! Have Fun! Learn Chess!
Reminder:  All Times use Pacific Standard Time (California). See Time Zones