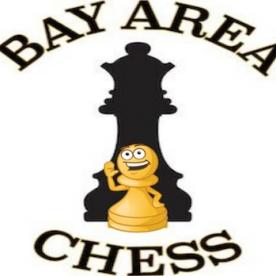 BAC proudly launches ONLINE Chess Classes for Fall, 2020!
This Course is designed for : Level 4:  ADVANCED I
>>> THIS COURSE HAS BEEN COMBINED WITH THE LEVEL 5 CLASS, SO STUDENTS WILL BE GROUPED BASED ON SKILL LEVEL <<<
Days: Every TUESDAY + WEDNESDAY @ 4PM PST
Casual Motivated Courses: Two 50-minute classes per week, via Zoom. One class per week will be dedicated strictly to lessons, while the second day will incorporate practice, competitive play and analysis (the rotation of this schedule is at Coach discretion). Students should be logged in to their BAC Chesskid accounts only on the gaming days and is not necessary for the lessons. There will also be a free unrated Online Tournament at the end of the term. See the Schedule Below.  Zoom Credentials will be emailed to you a few days before the course is set to start.
ChessKid.com: If you are not already in the BAC Club on Chesskid, you will receive a 1-year Gold Membership to www.Chesskid.com and will use this platform for games, practice, homework, extra lessons, videos, puzzles and tournaments with unlimited access. New members will receive this account a few days before the Course is set to start.
Make-Up Class: If you have to miss a broadcast, one make-up session is permitted per course using our one-hour Drop-in Online Clubs, which have set times each week.
Discount: 10% Sibling discounts are accounted for automatically by the system.
Ratio:  Coach Ratios will not be higher than 10:1 and will be smaller in most cases. Larger classes will have multiple coaches and make use of Zoom Break-out Rooms to optimize Learning Groups.
Homework: Coaches will assign homework through the Messaging System in the Student Chesskid Account. If you do not receive a message, our default stance is to complete at least 5 games, 12 Puzzles and a handful of the Chesskid Lesson-Videos each week.
Questions?  Check our Online Course FAQ Page. We can also be reached at Enrich@bayareachess.com
Invite your Friends and Family, we would love to have them join us at BAC-online!
Stay Safe! Have Fun! Learn Chess!
Reminder:  All Times use Pacific Standard Time (California). See Time Zones