Special Event April 28 @ Milpitas
"Mate-Craft" Chess-Puzzle Competition with Coach James and crew at the Milpitas Chess Club: Saturday, April 28th, 9-11 AM!  Experience the Curiosities of Chess (all ages)
Special Event April 20 @ Fremont
Simul Event with GM Enrico Sevillano at the Fremont Chess Club!  Small awards for attending as well as a free Raffle for a special prize!  Friday, April 20th, 6-8 PM!

Special:  Come to Both Events (20th + 28th) and receive an honorary "Traveler's Trophy" from Coach James.
---

If your child is anywhere between an absolute beginner and an intermediate player: This is the club for him or her!

Join Coach Matt and Coach Jason for a 2 hour club every Saturday morning to learn the moves, practice games, solve problems, puzzles and tactics, and most importantly have FUN!
NEW LOCATION: 372 Turquoise Street, Milpitas, CA 95035
Some pictures from the first club at the new location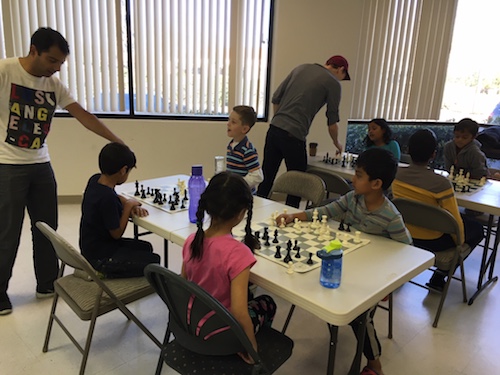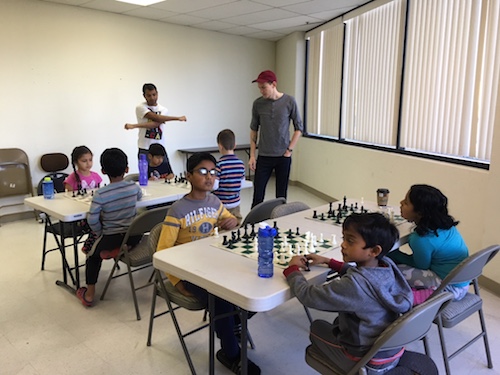 10 Club Registrations
$300