Daily Summer Chess Pool: Online Camp on TUES 8/3, 2-5pm pst!
BAC proudly launches '21 SUMMER ONLINE CHESS POOL CAMPS!
More Info on the general Camp Page: Summer 2021 Online Pools @ BAC!

Instruction, Casual Gaming, Analysis and Practice Tournaments!
Join us for our standalone 3 hour Online Chess Camps, any day, all Summer! Coaches will host a variety of lessons at a ratio no higher than 10:1 and split players from larger camps into optimized learning groups by estimated Level! We will usually host a practice tournament in the middle of the course. Players that are new to BAC will also receive a free 1-Year gold-membership to Chesskid.com ($49 value!) and be added to the BAC Club where we have 3500 active players and DAILY online competitions! 

Register for more than one course in the same transaction for an automatic 10% discount! Master Camps also available (Level 5), which will have their own special grouping on Wednesdays and Fridays.
This Camp is for Levels  2 - 4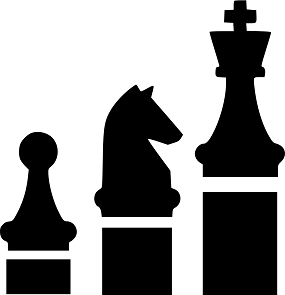 Level Scale:  (see Levels)
       Regular Pools (most players) happen EVERY AFTERNOON, while some days also include 5 players.

       Level 1 : Absolute Beginners should attend weekly BAC Boot-Camps (Here)
       Level 2 - 4.5 : Regular Online Chess Camp DAILY!
       Level 5 : Master Camp, for USCF 1250+ or 1650+Chesskid, join Weds+Fri Pools!


Online Pools (3H Camps) Tuition: $43 per 3-Hour Camp
Browse the Registration Menu to register for particular days/weeks! 
Your Orientation will arrive the week of the registered Course!
We look forward to having your child in class with us!  Please, spread the word!
Time Slot
Afternoon Blocks