STRATEGY GAMES @ Sandpiper Community Center, 797 Redwood Shores Pkwy, Redwood City, CA 94065. SCC Flex Room A (School Campus)

July 31-August4, 2023, 9AM-12PM, a 5-Day Camp
Registration to Redwood City Camps are handled by the Parks and Recreation Department, Find them here: 
Activity search | Online Registration- Redwood City Parks and Recreation (activecommunities.com)
This Week, Strategy Games is available from 9-12, while Chess is 1-4pm.
Please note that Strategy-Games Camp is NOT a Chess Camp, it's a unique board game camp!  Target Age Range 6-15.
 
Description
What is "Strategy-Games Camp", exactly?
BAC's Strategy-Games is an innovative and fun way to teach children the logic and strategy behind a variety of games in a way that incorporates many STEM concepts while having fun learning games both new and old!  We use a variety of games (some with deep historical impact from cultures around the world and some home-brew games available only at BAC) to introduce the student to concepts in probability, game theory, pattern recognition, deductive reasoning, cooperation and creative thinking that leads to optimal decision-making in not only games of all types, but in life itself!  We enjoy analyzing rules, dissecting the math behind certain game mechanics, solving (and creating) puzzles, discussing the history and impact of certain games or theories.. all while practicing sportsmanship, resource management, risk assessment, and cognitive 'advantage-based' reasoning.  We also favor creative-thinking and design our own abstract or thematic board games, either from provided templates or purely from scratch!  

No Strategy Games experience is ever the same, as the coaches incorporate and provide a variety of different concepts and the selection varies tremendously!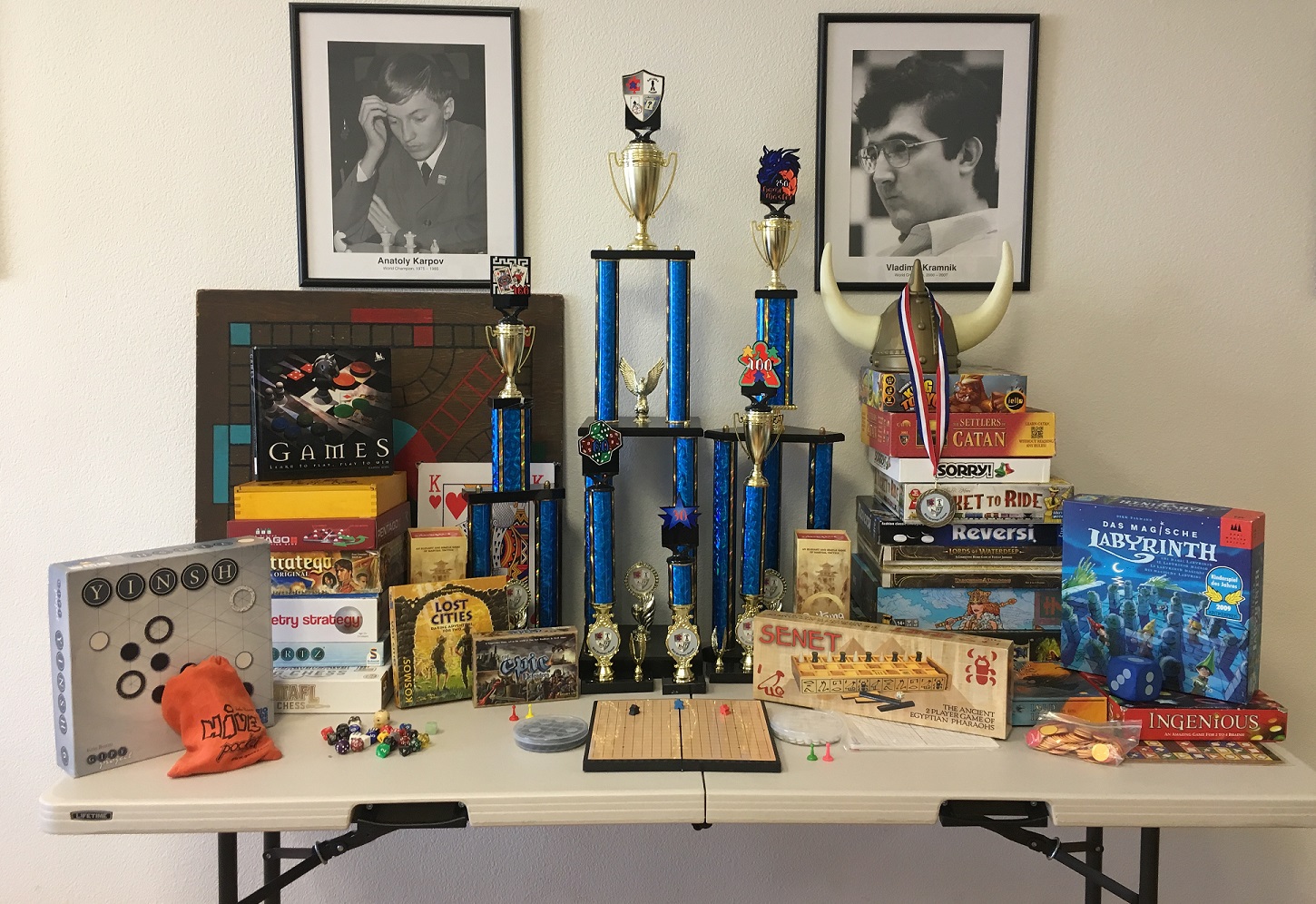 Historical Logic/Strategy Games that may be featured:
 - The Royal Game of Ur (Ancient Mesopotamia)
 - Senet (Ancient Egypt - the first recorded board game!)
 - Hnefatafl (from the Vikings!)  Campers will receive a GameBoard as a prize!
 - Nine-Man-Morris (Roman Strategy Game) 
 - Go (Eastern Hemisphere Strategy Game)
 - Hive, Yinsh, Shogi (Japanese Chess), Chinese Chess, Onitama, Dominion, homebrew games.. and so much more!
Our demonstrations can/may include the concept of Luck vs Strategy, the properties and odds behind randomizers such as Dice, tactics for Resource allocation, Trading strategies in social games, Pattern recognition, a Maze-Making competition, introduce basic coding concepts, explore Card games (new and old!) and enjoy free-play time with a variety of Board games.. AND SO MUCH MORE!
Will Chess be featured?
Chess will appear at drop-off and pick-up, as the transitional free-play game during those times. Highlighted Chess lessons, specifically, will not be offered. This allows for you to alternate curriculums this summer to capture a wide variety of fun experiences/learning and minimize burn-out!

Rewards:
We have a special series of unique /medals/trophies designed specifically for the Strategy-Games branch of Enrichment, with it's own point system (stars), achievement badges and an emblem/logo that was designed by strategy-game students from the past. In many cases, players will be making their own board games and/or be receiving a special prize from BAC related to one of the historical games they learned.
 
Age Groups:
The targeted age range is 6 to 15. Younger or older kids are certainly welcome, but with a disclaimer that the material is best suited for kids within the suggested range.  We also must emphasize that the physical materials in Strategy-Games can be fragile, therefore destructive acts or tendencies cannot be tolerated. 
Medical Waiver and Photo Release Form must  be filled and signed by the parent/guardian for each child prior to the camp's start
If you have any questions at all, please let us know at enrich@bayareachess.com
Happy Gaming!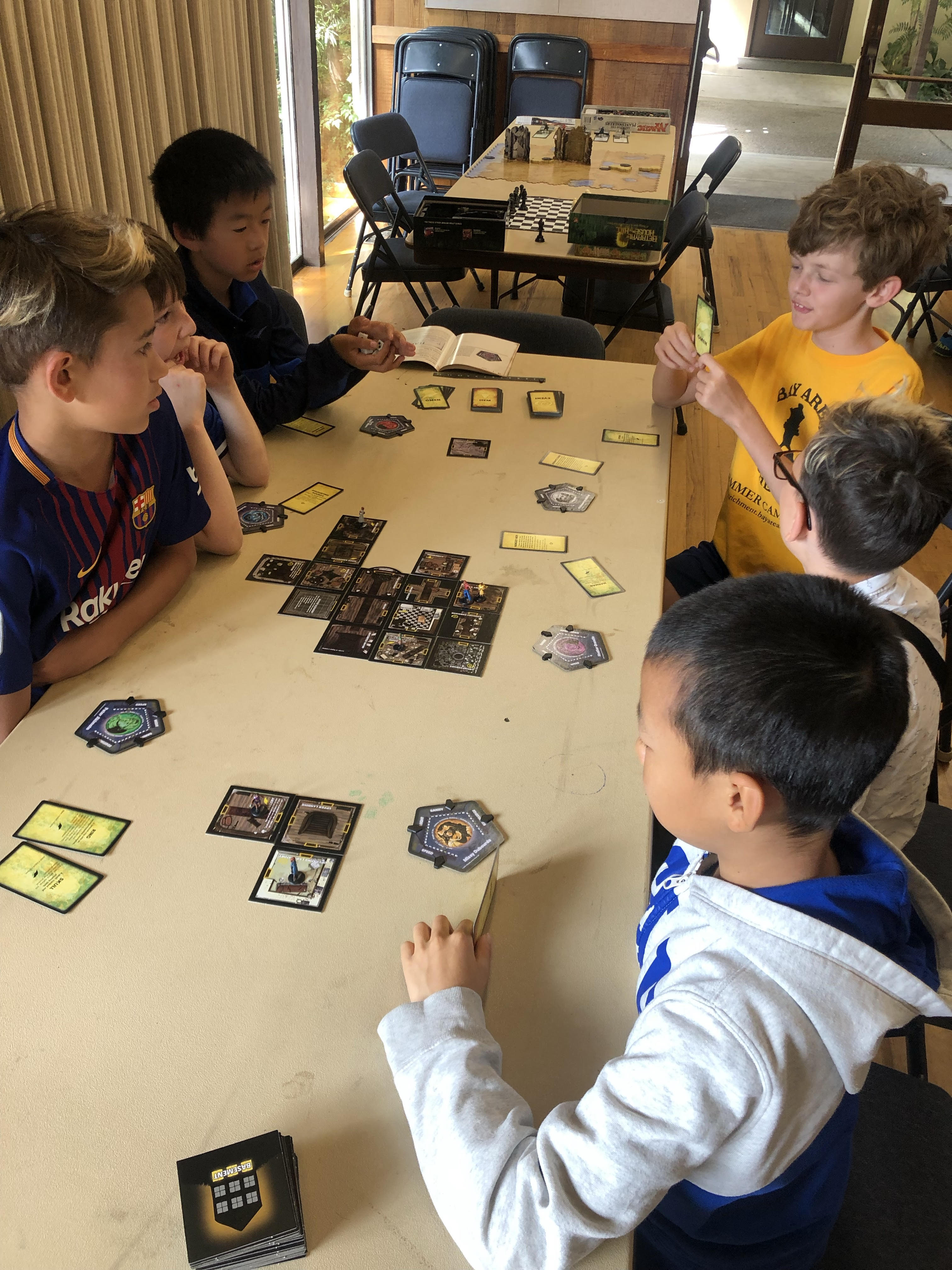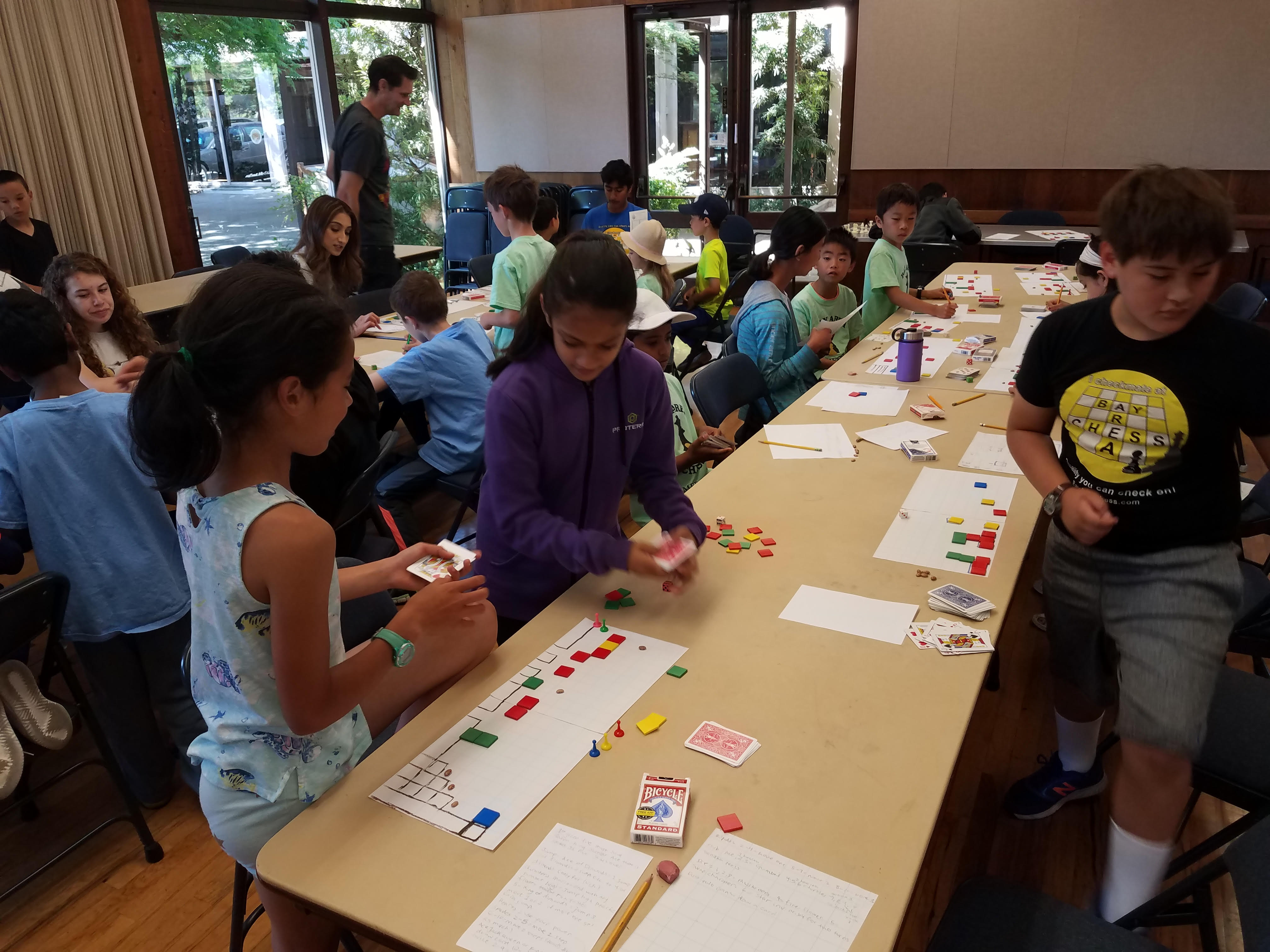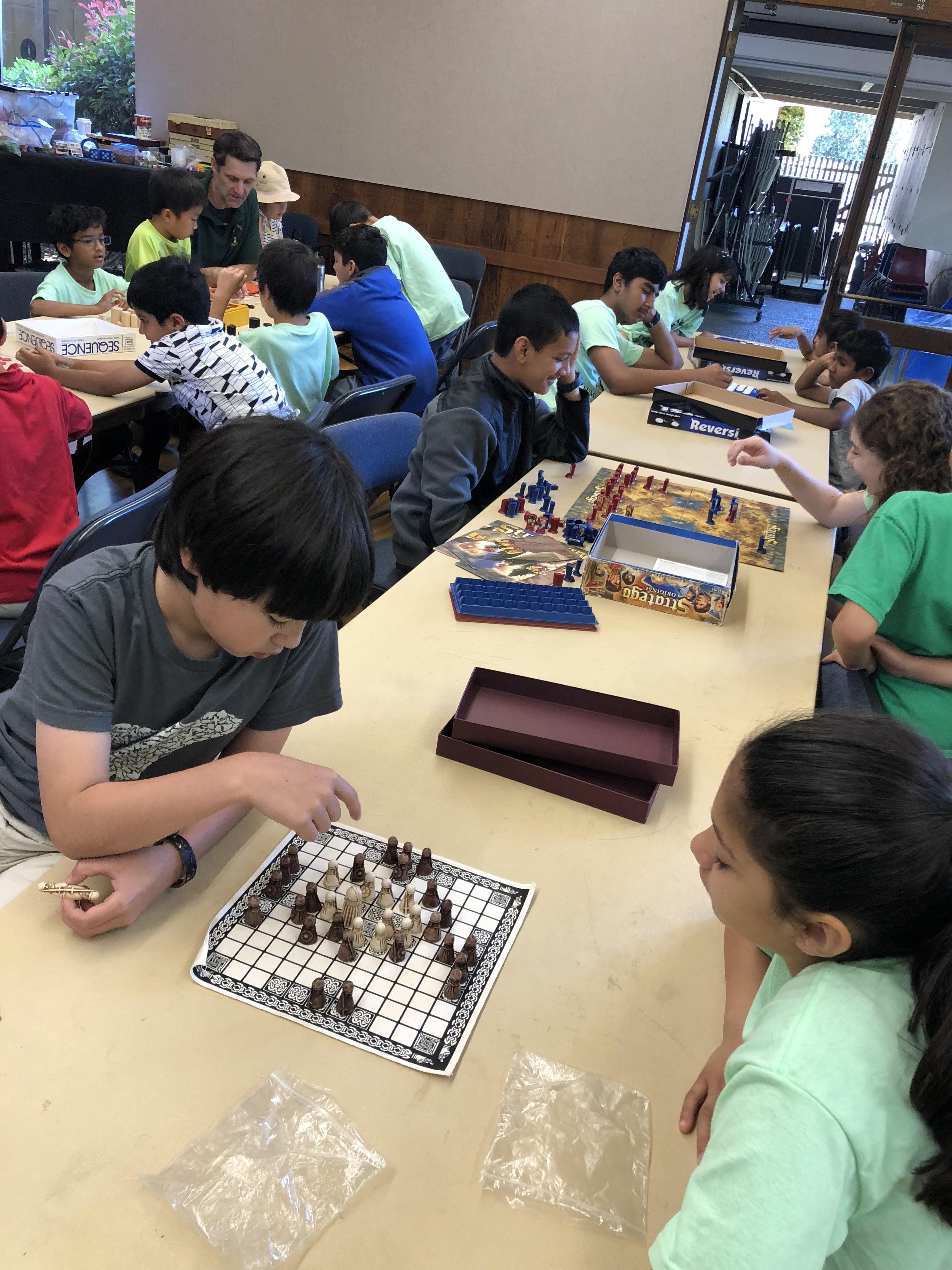 Please note: There is absolutely NO NUTS and NO FOOD Sharing Policy in all BAC Camps and Programs
Questions? Please email to enrich@bayareachess.com