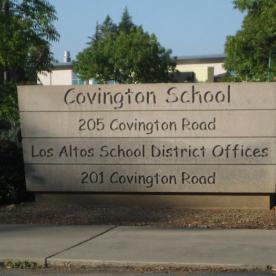 After-School Chess Class at COVINGTON !

Tuesdays @ 2:40 - 4:00pm  (9/5-12/12, 2023)
All Levels welcome
Pre-Care is 2:40 - 3pm  (for younger grades with an earlier release time)
Chess Class is 3-4pm

Grades 1+

*BAC accepts Kindergartners if they are already familiar with the game (can complete a game on their own) or are a sibling of an older enrolled student.
*Why is the Price higher than it was in Fall?  Schools that use Semester-based Enrichment (rather than equal length trimesters) have a Spring term that is often several weeks longer than Fall terms. The price term adjusts accordingly.
Bay Area Chess: The largest non-profit Chess provider west of Texas!  
BAC combines fun and learning while promoting a team spirit where everyone helps each other succeed and improve. Our chess program will cover the very basics for students new to the game while also challenging more experienced players with more advanced concepts. Students will have the opportunity to learn the moves of the pieces, opening strategy, tactics, checkmates and endgame play. Students will also learn valuable life skills through chess, such as winning and losing with grace, sportsmanship, planning and team spirit. Our mission is to transform and enrich the lives of students through chess.  BAC is also the official organizer of the California State Championship and looks forward to competing as a School Team for State Titles!
Format:  This 60 minute Course will be roughly 50% demonstration/instruction and 50% live pairings or puzzle time. We aim to keep kids engaged and learning for the whole duration while also having fun doing it!  Learn more about the format in the FAQ (link below).
Grade-Level:  Our Programs are generally for Grades 1-8 (see above for specific range). BAC accepts Kindergartners if they are already familiar with the game (can complete a game on their own) or are a sibling of an older enrolled student.
Discount:  10% Sibling discounts are accounted for automatically by the system (so long as purchases are made in one single transaction). 
Coach Ratio:  Coach Ratios will not be higher than 12:1. Meet the Coaches here: Coaches | Bay Area Chess.
Online Chess:  We also run Online terms all season in 7 week courses!  Learn more here: Online 2023 | Bay Area Chess
In-Person Weekend Clubs:  For supplemental learning, BAC hosts Drop-in Chess Clubs every weekend in three locations:  San Jose (near Milpitas),  Palo Alto (near Mitchell Park), and Sundays in Cupertino!  No registration needed (pay at the door), all levels welcome!  We also have single-session online-classes available!
Questions?  More FAQ here.  We can also be reached at Enrich@bayareachess.com
More Info: 
-  https://enrichment.bayareachess.com is the BAC Enrichment Site : 
For all Camps / After School Classes / Clubs / Chesskid.com / Practice Events / Online Teams
Support Email: enrich@bayareachess.com
- https://www.bayareachess.com  is the BAC Tournament Site : 
All USCF Events use the Tournament website (uses a different login than the Enrichment site)
Support Email: events@bayareachess.com
Stay Safe! Have Fun! Learn Chess!
Grades
First Grade
Second Grade
Third Grade
Fourth Grade
Fifth Grade
Sixth Grade