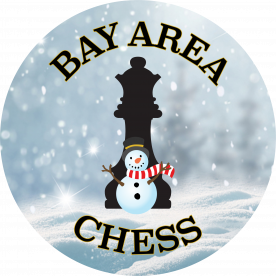 Chesskid.com Prize-Tournaments
 
Quick Navigation links:
Register for Weekend Chesskid Prize Tournaments (on the Left)
Compare BAC Clubs   ||   See Current Event Calendar   ||   Prize League FAQ   ||   Spending BAC-¢oins
 
Welcome to BAC's Prize-Club Tournament series!  If you are registered to any BAC online Program, you have been added by default to our regular Chesskid Club, where you have access to BAC's free daily tournaments (where do I find these). 
We invite you to join our exclusive Chesskid Prize-League (Tournament Club), where special points (BAC-€oins, or BA€) are awarded for every event (8-9 tournaments monthly, while still having full access to the free Chesskid events and Championships).  Compare our two clubs below!
   Compare BAC Chesskid Clubs 

                                     
General BAC CLUB: 
 FREE daily Tournaments  
Exclusive
BAC Prize Club (Sat and/or Sun)
 Registration: 
Unlimited Access, you are automatically added to the general BAC club.
Monthly Subscription
(4 weekends)
 See Schedule below.
BA€oins Awarded:
BA€ are awarded only for Championships or special events, and only to the top scorer of the event.
8-9 Prize Tournaments monthly, each awarding coins for participation. Placing 1st-3rd in any event awards 4-6€ per tournament. Default +3 per event.
Membership Renewal:
BAC renews 1-year Gold Memberships if the player is registered to BAC classes.
Gold Membership Renewals do not require BAC classes   

One monthly subscription gives access to all 8 events:
Every Saturday AND Sunday at 9AM (8 Events total).
Start times are presented in Pacific Standard time.
Reminder: These events are not USCF-Rated, so you will not need a USCF Membership ID (just your Chesskid account!).
The FairPlay Policy on Chesskid.com is very strict. BAC is not responsible for consequences enforced by the Platform due to violations of the FairPlay Policy.

Saturday&Sunday Chesskid Prize-League Tournament Calendar for:
JANUARY, 2022
(New Years Day Events are part of the December Prize-League) 


Sat 1/8 @ 9am PST   :  Classic 15+1 Time Settings
Sun 1/9 @ 9am PST   :  Rapid 10+1 Time Settings 

Sat 1/15 @ 9am PST   :  Rapid 10+1 Time Settings
Sun 1/16 @ 9am PST   :  Classic 15+1 Time Settings

Sat 1/22 @ 9am PST   :  Classic 15+1 Time Settings
Sun 1/23 @ 9am PST   :  Rapid 10+1 Time Settings 

Sat 1/29 @ 9am PST   :  10+1 Time Settings 
Sun 1/30 @ 9am PST   :  Blitz 5+1 Time Settings 
(Register on the Left side of this page!)
The $27 subscription includes all events above, though we recognize that Students may not always participate in every Tournament (and do not necessarily expect them to).  There will not be make-up events offered, as students can join, or not join, as many events as they would like, monthly.  Registrations that come in after the 2nd week each month will default to a subscription to the following month (full 8 events).

Frequently-Asked Questions
What are the Time settings for Prize Tournaments?
     Prize tournaments are slightly longer than free events and have two time-settings:
Classic settings (15 mins on each clock) and Rapid (10 mins on each clock).  In both cases, there will be a 1 second increment added after each turn.

What Chesskid Rating does my child need to be?
     Any Rating may participate in the Prize-League Events. In cases where enrollment is especially high, there will be two categories posted; and upper event and a lower event (same minimum participation prize).

How are BA€oin Prizes awarded?
     EVERY student that joins and completes all games in any Prize Tournament will receive +3 coins.
- Participating in an event but not completing all games (or resigning more than once):  +1 BAC¢oin
- Completing a Tournament, regardless of Final Score:  +3 BAC¢oins
- 3rd Place Score:  +4 BAC¢oins
- 2nd Place Score:  +5 BAC¢oins
- 1st Place Score:  +6 BAC¢oins

Where are these totals Tracked?
     You may check you BAC-€oin Total Here: BAC-€oins!
This Link is also available in the FORUM in the General BAC Chesskid Club
 
What if my Child misses an event?
     It is not actually expected that the player will be able to make it to all events in the subscription, though we hope they will be able to join us for as many as possible! 

More Technical Chesskid Assistance if needed: Help!

Donors: Please let us know if you are interested in sponsoring a BAC/Chesskid Prize-Club to help us keep costs low for future Prize Leagues!

BA€-coins and How to Spend Them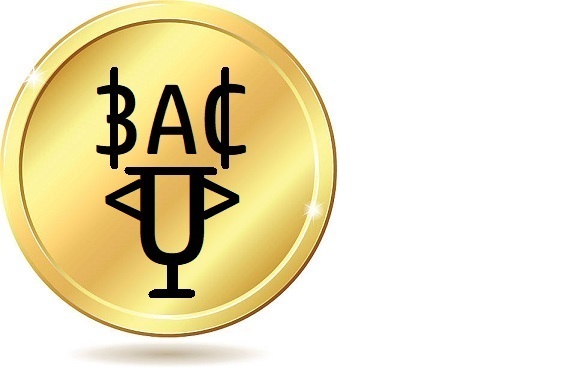 | | |
| --- | --- |
| 2 Coins | Choose from the Chess Fun-Bin (Pencils/Erasers/Stickers...) |
| 3 Coins | Receive a BAC Medal or Notation Booklet |
| 9 Coins | Performance Trophy or Magnetic Chess Set  |
| 18 Coins | Medium Trophy or Add Custom Engraving |
| 36 Coins | Large Trophy!  |
| 100 Coins | Giant 2-Post Trophy!! or $50 ACE Gift Card |
| 200 Coins | Giant 3-Post Trophy!!! |
| 300 Coins | Giant 4-Post Trophy!!!! |
|   |   |

How to Exchange Coins Physically:
- €oins may be spent any Saturday at the San Jose BAC Office from 9am to 11am (ONLY) with advance notice. There is a drop-in Club in-session at this time, we hope you look into this as well!
- We will also host "Award Days" at other locations, such as on February 5th in Palo Alto
- Or, our non-local participants may request prizes by mail (BAC will cover the shipping charge only for prizes @200 coins or above).

- See You Coin Total Now! 

Want to Trade??
- If you have BAC Trophies or Medals already, in GOOD condition, we can buy them back or trade them up for BA€. This lets you continually upgrade your prize without feeling like you're "saving for eternity" for bigger awards!  *These trades can only be done at the BAC office under the conditions above. BAC only buys back medals and trophies up to the 2-post size, and cannot have names of other chess providers on them.
If you have any questions about BAC Chesskid Prize-Clubs or how to Spend BA€ coins, please reach out at enrich@bayareachess.com.
Room #
BAC Club @ ChessKid.com